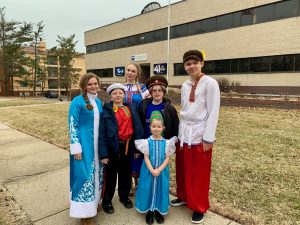 Before the interview
Russian Heritage Society team showed off colorful traditional costumes and talked about the upcoming festival.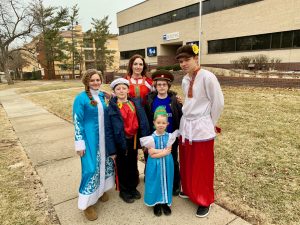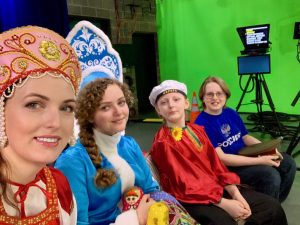 In the studio before the interview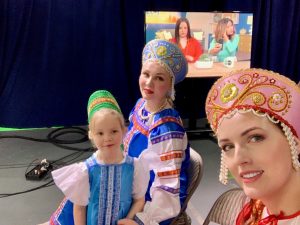 Russian Heritage Society Interview
CHANNEL 41
KANSAS CITY, MO — The Russian Heritage Society brings a little piece of Russian history and culture to the Kansas City Metro. Society Founder and President Jane Romanova-Hrenchir discusses the organization and the Russian-American Festival, coming up on April 14. She is joined by a group of models who show off traditional Russian attire. We also talk about other upcoming events the society is involved with, such as the Asian Festival and International Day of the Child.
"We love sharing our bright colorful culture with diverse community of Kansas city"
community events
Russian language classes
School presentations
Performances