Yuri Naumov Concert in Lenexa, KS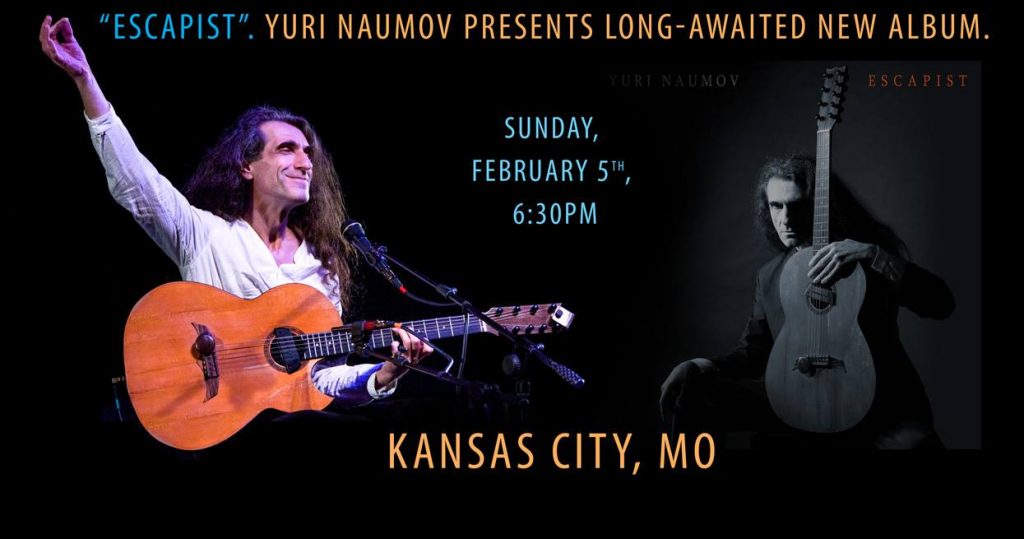 Great concert took place on February 5, 2019
Yuri Naumov immigrated to USA in 1990.
About the concert: Escapist – the name of the new album, is the biggest project in 35 year career by this blues guitar player.
It is an incredible journey where baroque and rock work together, where you will feel the harmony or sound and lyrics in every song.
"Эскапист". Так называется новый студийный альбом блюзового гитариста Юрия Наумова – самый масштабный проект, предпринятый легендарным музыкантом за 35 лет активного сочинительства.
Вне зависимости, знакомы ли вы с творчеством Наумова или пришли впервые, вас ждет невероятное путешествие – в измерение, где барокко и рок сплетены воедино, где боль строк неотделима от радости гармоний, где в вибрации каждого звука – Свобода…