Russia Day 2019
Russian Heritage Society with colleges at the Russia Day celebration in Houston. The reception took place in the city hall on June 11, 2019. Consulate General Pisarev A.B. and other officials congratulated everyone with this day, they talked about future plans, current projects and special achievements.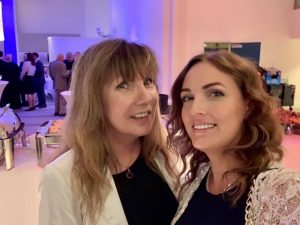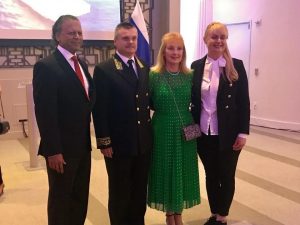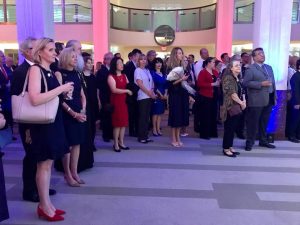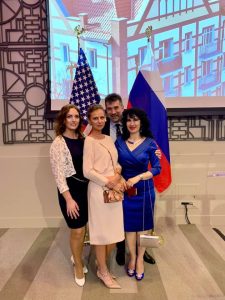 Consul General Pisarev Alexander Borisovich
Alexander B. Pisarev was born in 1956. In 1978 he graduated from the Moscow State Institute of International Relations (MGIMO). In 1981 he finished the post-graduate program of the Institute for US and Canadian Studies of the Russian Academy of Sciences. Mr. Pisarev is fluent in English and French. Since 2013 he holds the diplomatic rank of Minister-Counselor Extraordinary and Plenipotentiary of the 2nd Class.
Mr. Pisarev has been part of the diplomatic service since 1991. He has held a number of posts both at the Headquarters of the Ministry of Foreign Affairs and abroad. In 2005-2007 – Senior Counselor, section head at the Foreign Policy Planning Department. In 2007-2011 – Senior Counselor of the Permanent Mission of the Russian Federation to the United Nations Office in Geneva. Since June 2011 – Deputy Director of the Foreign Policy Planning Department.*
*From: rusconhouston.mid.ru
Consul General of Russian Federation
Pisarev A.